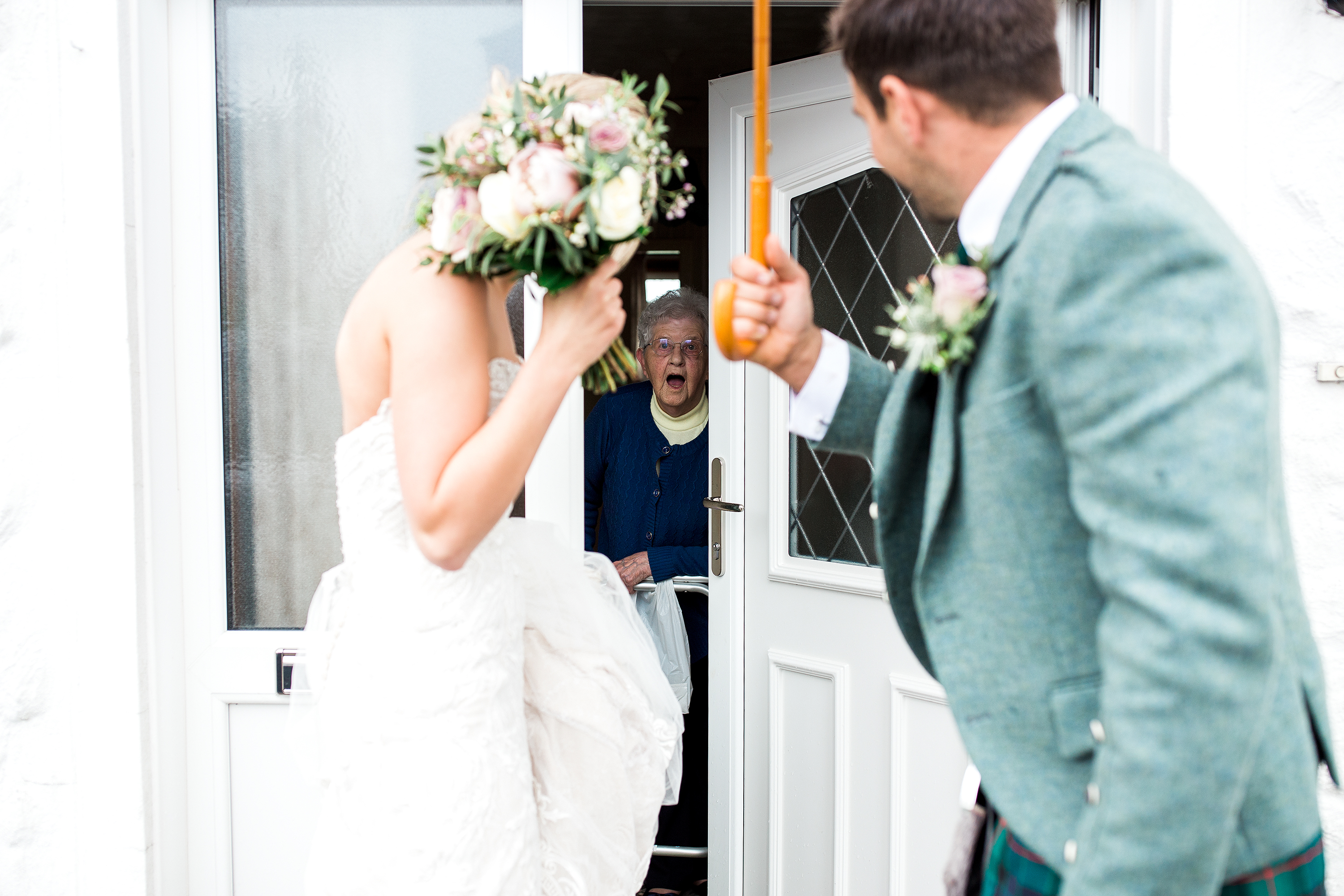 When we were first introduced to Hemera Visuals, we were immediately captured by the enchanting manner in which Dumfries wedding photographer, Cameron Pagan told a couple's love story through imagery. We fell absolutely in love with the Scottish flare woven throughout his gallery. As a fellow dog lover, the fact that Cameron is a Westie owner is just another reason to hire him for your Scotland or UK wedding (at least we think so).
Since we are suckers for global weddings, we were ecstatic to connect with Cameron and learn more about Hemera Visuals and any industry insight that he wanted to share with us.
How did Hemera Visuals get started?
I attended college in my Local town and completed my HND. A few years went past after that and after much encouragement from both my now Wife and Mum, I finally decided to set up my own photography business concentrating mostly on Weddings & Engagements. My first wedding I shot was a styled shoot. I didn't know anyone getting married at the time and didn't want to give a wedding away for free, so I organized a whole styled shoot. I think the only thing I paid for was the trousers for the groom, then I had the ability to advertise for weddings. The rest they say over the past 5 years is history.
What do you love most about the wedding industry?
I love the camaraderie with other suppliers, we are all in this together to help make our couple's wedding the best day of their lives. We all have so much in common and locally to me we are like one big dysfunctional family.
What is the number one piece of advice you would give to a couple who is just beginning their vendor search as it pertains to your services?
My biggest piece of advice to couples beginning the vendor search is do not lock in a date for your wedding day until you start looking for your suppliers. This is more so for the suppliers you need on the day: photographer, celebrant, band/DJ, hair. make-up, etc.
Do your research as soon as you start planning, then if you have an idea of roughly when you want to get married, you can match up the best possible dates for the day itself and the suppliers you want to use on that day. If you wait until you've secured your date with your venue, then you may not get all those vendors you really wanted.
Any insights for aspiring planners?
I feel after having worked with great suppliers in the past, establishing a good rapport early on is essential to a good relationship. Understanding most photographers are happy to liaise with planners, but I do believe planners need to consider a photographer's point of view. We all have a job to do, so for example if you're planning a winter wedding and the sunsets at 3:30pm. It's a bad idea to have a 2pm ceremony as there won't be enough light for photos.
Visit the Hemera Visuals website to learn more about the services offered. Be sure to view the wedding galleries to see Cameron's visual storytelling talents.