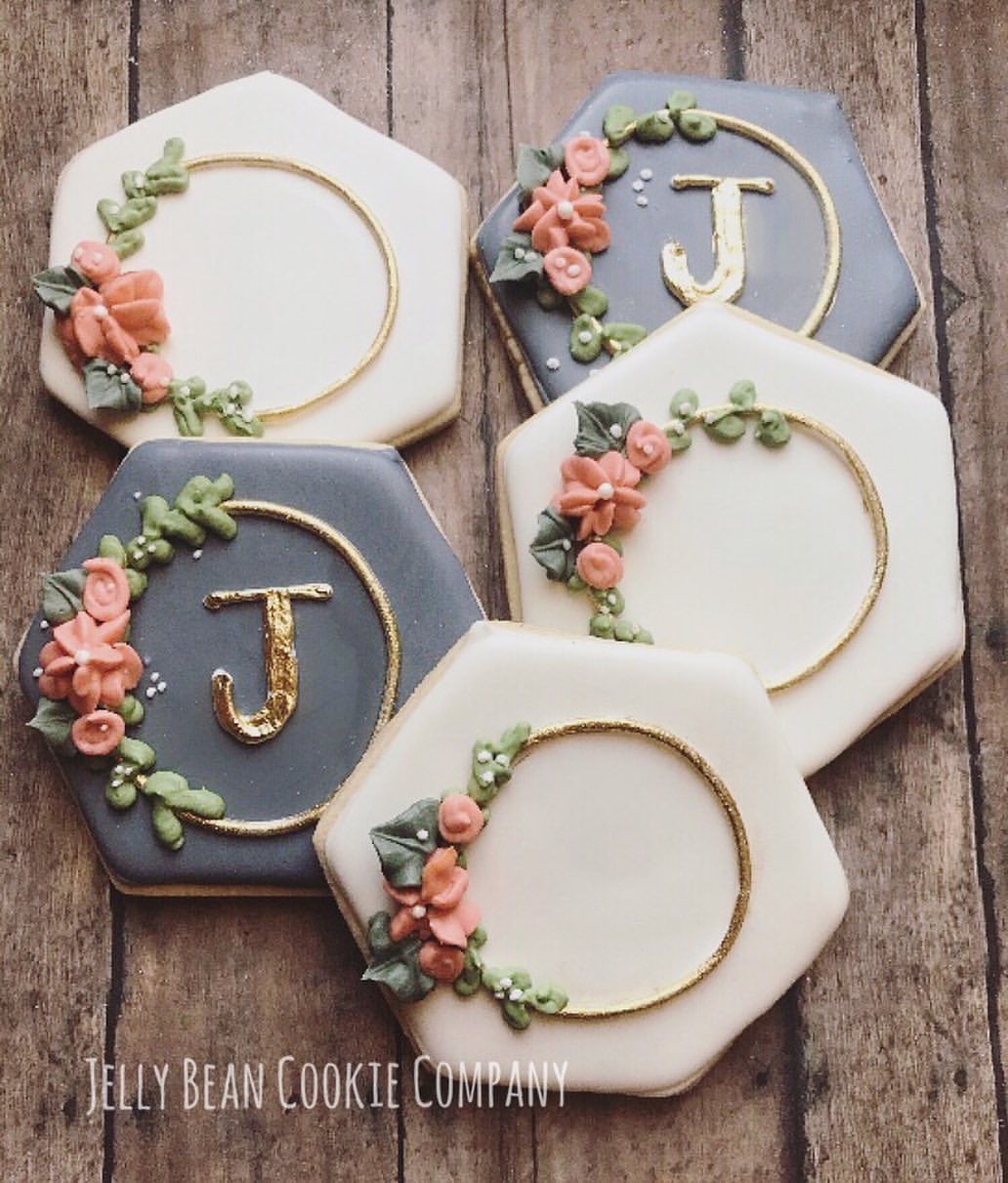 It's absolutely no secret that we have a wicked sweet tooth. But we also love seeing other creatives at work, using their craft to create wedding magic. Even in uncertain times, cookies have a comforting way of tapping into our nostalgia, enveloping us in a nice warm hug and gently reminding us that we will be okay.
We were thrilled to connect with Emma Jean, who reflects the importance of family and crafting memories that stays with us and carries on for generations.
Tell us about yourself and how you got started?
My name is Emma Jean! I am a wife and mother of two boys. I baked all my life with my mother and watched her run her own cheesecake company out of our family home. I always took a liking to cookies, but when I discovered royal icing I knew I had found my passion! I am self-taught and have had a blast learning and growing over the past year and a half.
I named my company Jelly Bean Cookie Company because growing up (and still) my family calls me Emma Jean the jelly bean.
What do you love most about the wedding industry?
How everyone puts their own personal spin on the different themes making them so personalized and beautiful. I love creating unique products for each customer and getting to watch their big day come together for them.
What is the number one piece of advice you would give to a couple who is just beginning their vendor search as it pertains to your services?
To use visuals as examples of what to go off of (decorations, invitations, pictures of other sets you've liked) to help yourself and your desired vendor get a good idea of your concept. Definitely look for someone who has done weddings before, but also a variety of other occasions as well so you know their artistic capabilities are not limited.
Anything else you wish to share?
I love to be able to create something original for my customers! Working on a wedding is an honor. I think as far as wedding planners go, when using visuals and examples, opening the door to the artist after sharing examples to see what their take on them would be is great. Sometimes the artist (not just cookies) can see things in a different way than they can so it's nice to come together and see what both sides come up with as a team.
Emma Jean bakes custom cookie creations for all occasions. Visit Jelly Bean Cookie Company on Facebook to see more of her cookie art.