January 1st = New Year, New Me!
I finally decided to bite the bullet and kick my butt into gear - it is time to get healthy and fit! The last thing I want to do is look back on my wedding day and wedding pictures and not be happy with how I looked.
I was fortunate to get in touch with Elijah from Reach Your Physical Peak who is going to not only train me, but get me into the shape I want to be for the big day. Not going to lie, I was super nervous and contemplated hundreds of times not going. In the end, I knew I was only going to hurt myself by not following through.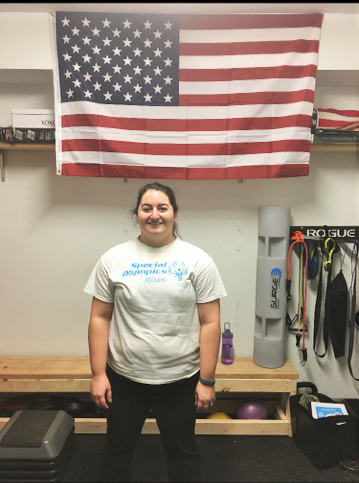 Like many others who've gone before me, I had no idea what to expect. Thankfully, the first day was just going over nutrition and basic cardio that I would be doing on my own. I thought I knew a lot about nutrition due to the fact that I have been a member of Weight Watchers on and off for about 7 years. Constantly yo-yo dieting. But I knew that had to change and I was willing on taking on the challenge.
I was told that each week we would tackle a bad habit. My first week was NO bread and pasta!! Are you kidding me?! How does an Italian go to grandmas for Sunday pasta dinners and tell her you can't eat her Mostaccioli and vodka sauce??! And don't even get me started on the cannoli!
Well, I am happy to say I did not have a single bite of either!! I will keep you posted each week, but my goal is not to eat any until Elijah tells me I can (which may be never!)
Next was cardio, which also terrified me. Elijah gave me a great beginner cardio routine that ANYONE can do! I was happy for that but I know it won't last forever… it will only get harder from here.
Next week starts one-on-one training, wish me luck!