"How can I gain a client's trust with their wedding when I don't have a portfolio because I am just starting out?"
"How do I build a website that looks professional?"
"What marketing methods can I use to reach new clients?"
"Am I charging enough?"


These are just a few of the questions that I am asked when aspiring coordinators reach out to me. I realized that on-demand classes are great at outlining the basics, but what was missing was the feedback of a live experience where real-life, right now concerns were addressed.
After providing one-on-one coaching over the years, I've decided to take our Wedding Planner Bootcamp community and pour into bootcampers the same coaching opportunities that I have shared offline. I absolutely love weddings, marriage proposals, and elopements! But what I love most is when I have helped someone else realize their dream of building a successful business in the wedding industry.


So what will you learn?
That's easy, I'll throw it back at you by asking what do you wish to learn? That is what I mean by "real-life, right now concerns" because in addition to the on-demand wedding planning bootcamp courses, bootcampers enrolled in this program will join me for ongoing live experiences. We will tackle the questions, concerns and real-life scenarios that you have shared with me in the days leading up to our session.


The goal?
Create a legion of kick-butt wedding professionals who have the confidence needed to go out and follow their passion of building a wedding planning business and experience success (by your own definition) while doing so.
This program is strictly for those who are looking to become really intentional about their professional growth. We will goal set and you will be held accountable for the action plan that you create.


So what are your waiting for? The sooner you enroll, the sooner you will gain access to the tools and insight that can help you transform your business.
On Demand Courses Included in this Certificate Program
PLUS Ongoing LIVE Interactive Coaching Experiences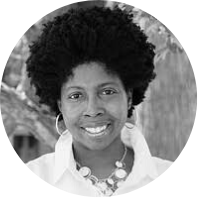 Your Trainer, Mystique Latese
Motivational Coach + Founder of Wedding Planner Bootcamp
For me, Wedding Planner Bootcamp is more of a mission than a business.
I have over 20 years of experience in planning and executing weddings, corporate and experiential marketing events. I've managed events for major brands nationwide. I learned everything I needed to know from boots on the ground experience.
When I started, there wasn't a major or coursework (short of hospitality and tourism) that I could take in order to learn what I needed to know about the industry, so I studied marketing instead. There also wasn't as much transparency back then as to how and what it would take in order to be successful. So I set out to work in the industry before launching Coordinator For A Day in early 2000 (pre-social media).
I utilized my marketing background and my tenacity to build a successful wedding planning business.
 I launched one of the first Day of Coordinating companies and leveraged that niche as the basis for my business.
After meeting and marrying my husband in 2010, I decided that I would help others grow their business. I transformed Coordinator For A Day into an online community for Day of Coordinators to help spread the love and the importance of DOCs to brides nationwide. I began coaching soon after because aspiring coordinators appreciated my know-how and how transparent I was in sharing what it took to build a wedding business. After creating an amazing community, I launched Wedding Planner Bootcamp. The goal was to take the basic fundamentals and put it into bite size accessible intro courses.
I continued coaching, coordinating select weddings and referring out the rest, plus consulting with major corporations on their marketing initiatives. I am retired in the sense that I have freedom to be selective in who I work with and what avenues I choose to pursue. But the one constant is my love for knowledge sharing.
After putting the bootcamp courses together and having hundreds of aspiring coordinators ask me for more, I determined that the best way for me to share is not solely through nuggets of info from on demand courses, but to incorporate my one-on-one coaching approach and apply it to the areas that are most important to the individuals who are enrolled.
That's why I developed the "How to Start a Wedding Business" certificate program.
It's the basic bootcamp courses combined with a live experience. It's me asking my bootcampers what do you need to know in order to take the next step and me going through that with them step-by-step. The response has been amazing. Aspiring wedding planners and small business owners appreciate the candid insight tailored to their specific needs and the current challenges they are facing in launching and growing their business.
Wedding Planner Bootcamp is a diverse and global community with professionals all over the world connected by their love for weddings. For me, it's a place to share and give back to those who see value in what I have to share. It's an opportunity to strip down the cost of coaching and make it more accessible. I look forward to welcoming you into the bootcamp family!
Frequently Asked Questions
When does the program start and finish?
The program starts once you enroll. The bootcamp courses are completely self-paced online courses, you decide when you start and when you finish. Many bootcampers have "binged" the on-demand courses, yet continue in the program because of the personalized coaching sessions.
How long do I have access to the courses?
After enrolling, you have unlimited access to the on-demand courses across any and all devices you own.
Wait, did you a coaching a coaching experience?
Absolutely! This program was created with the understanding that many aspiring planners take classes from various platforms in their startup phase. Based on my experience, classes alone aren't enough. Having the ongoing support of an experienced planner to coach and mentor you through the real-life, right now challenges that you are currently facing in your wedding planning journey is an incredible asset. Many coordinators have found that this extra support provides the boost that they needed.
But I know that your typical coaching fee is more than the cost of this course. What's the catch?
There is absolutely no catch. True, my typical coaching fee is $549. That is for one-on-one coaching. However, my goal in creating this program was to make coaching more accessible in an effort to give back and support even more aspiring wedding planners on their journey. The occasional live experience is designed to be group sessions. Because participation is completely voluntary, the size of the group sessions can vary.
What if I am unhappy with the program?
We would never want you to be unhappy! However, due to the digital nature of this course and the immediate access that you are provided to all of the content within this program, all sales are final.
Are You Ready?
How much time it takes to get from "point A" in your start up to "point Z" where you can professionally execute a wedding, feel confident to repeat the process and generate more new clients, is totally up to you.
I'm willing to be there for you, be that sounding board, talk through each step, guide you through the ups, and help you to navigate and hopefully minimize any downs.
Let's make this the year that your wedding planning business takes off.
I'm ready if you are.