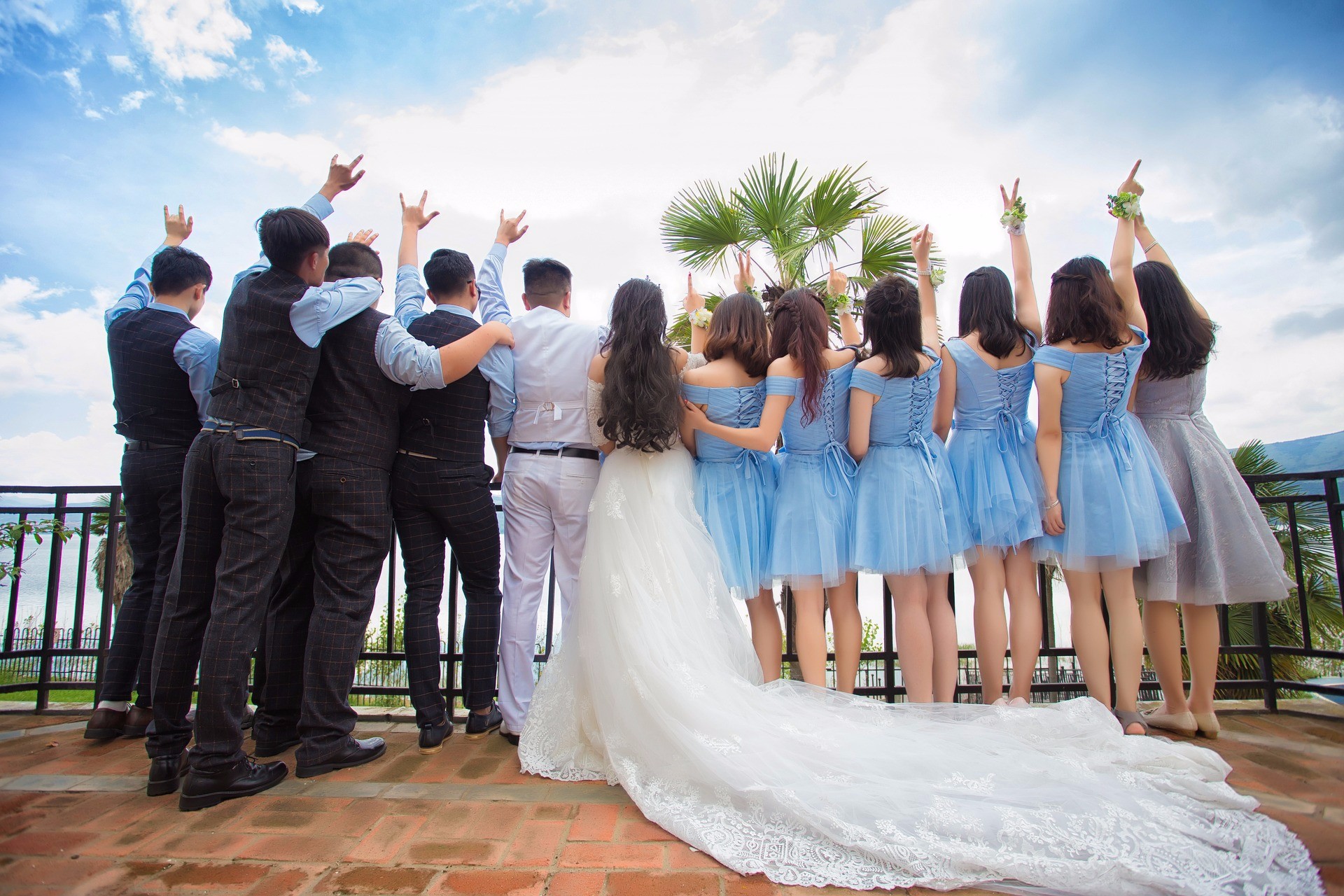 Picking who you want in your wedding party is easy, yet hard at the same time. There is always those few people who you knew for years will be part of the big day. For me it is my best friend, Stephanie. We both grew up with 2 brothers and were the only girls in the family. We both didn't have sisters, but we had been friends since about 4 years old. By the time we were in elementary school we promised to be each other's maid of honor.

Well that hasn't changed.
She was the first person I asked to be a part of my day. From there I just went down the list. Chris has two sisters-in-laws, I had asked both of them to be a part of the wedding. My brother is getting married a month before I am, so I asked his fiancé, my soon to be sister-in-law. Then came the tricky part, I already had 4 ladies. I then asked a good friend from high school and my college roommate to be bridesmaids. My last bridesmaid is my cousin's daughter. I was the flower girl in my cousin's wedding and decided to have her daughter as a bridesmaid in my wedding.
That makes a total of 7 bridesmaids.
I then asked Chris who he wanted to stand up. His reply to me "My two brothers" … well I then had to remind him it would look a little silly having 7 bridesmaids and 2 groomsmen. He then decided on my two brothers and two friends.
He ended up with six groomsmen.
As much as I had wanted it to be even, I realized it really isn't a big deal. As long as we have the people we want by our sides, it doesn't matter if they are even or not. One guy will have to walk down with two girls, and I'm sure who ever that is won't mind having a girl on each arm!!
Lastly, we spoke about flower girls and ring bearers. Chris has two nieces we automatically knew they would be flower girls. When it came down to ring bearers, we really didn't have any boys in either of our families. So we eliminated the ring bearer and are just having two flower girls instead.
Things may not always be a perfect "tradition" when it comes to the wedding party. You do not have to ask more people to make both sides of the bridal party equal. Have the important people you want and the rest will fall into place.